oday (May 27) is WordPress's birthday. It's been 19 years since American developer Matt Mullenweg and English developer Mike Little launched the initial version of WordPress in 2003. To mark this occasion, let's show you some of the biggest milestones in WordPress history.
According to W3Techs, WordPress empowers 43% of all websites on the internet- such a big achievement!
However, it's time for celebration 🎉. Be a part of this amazing journey to know how WordPress comes to its today's position:
How It All Starts with Matt Mullenweg and Mike Little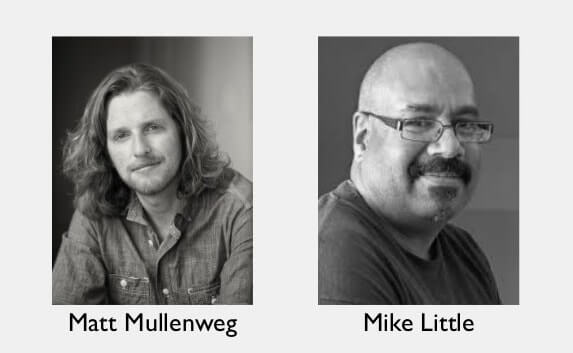 It's a long 19 years story of two extremely talented people- Matt Mullenweg and Mike Little. They launched the first version of WordPress on May 27, 2003. This open-source platform wasn't just a copy of its predecessor. Rather the partners started this program with a bigger vision of making website building easier for all.
The WordPress software is written in PHP language. Besides, it uses MySQL for maintaining the database. Christine Selleck Tremoulet suggested the name WordPress. He is a prolific blogger and a friend of Mullenweg. Later he became the co-founder of WordPress.
At first, WordPress strengthen its position as the world's most popular blogging platform.
But gradually, it became the top choice for business websites as well.
The Revolution WordPress Brings to The CMS Industry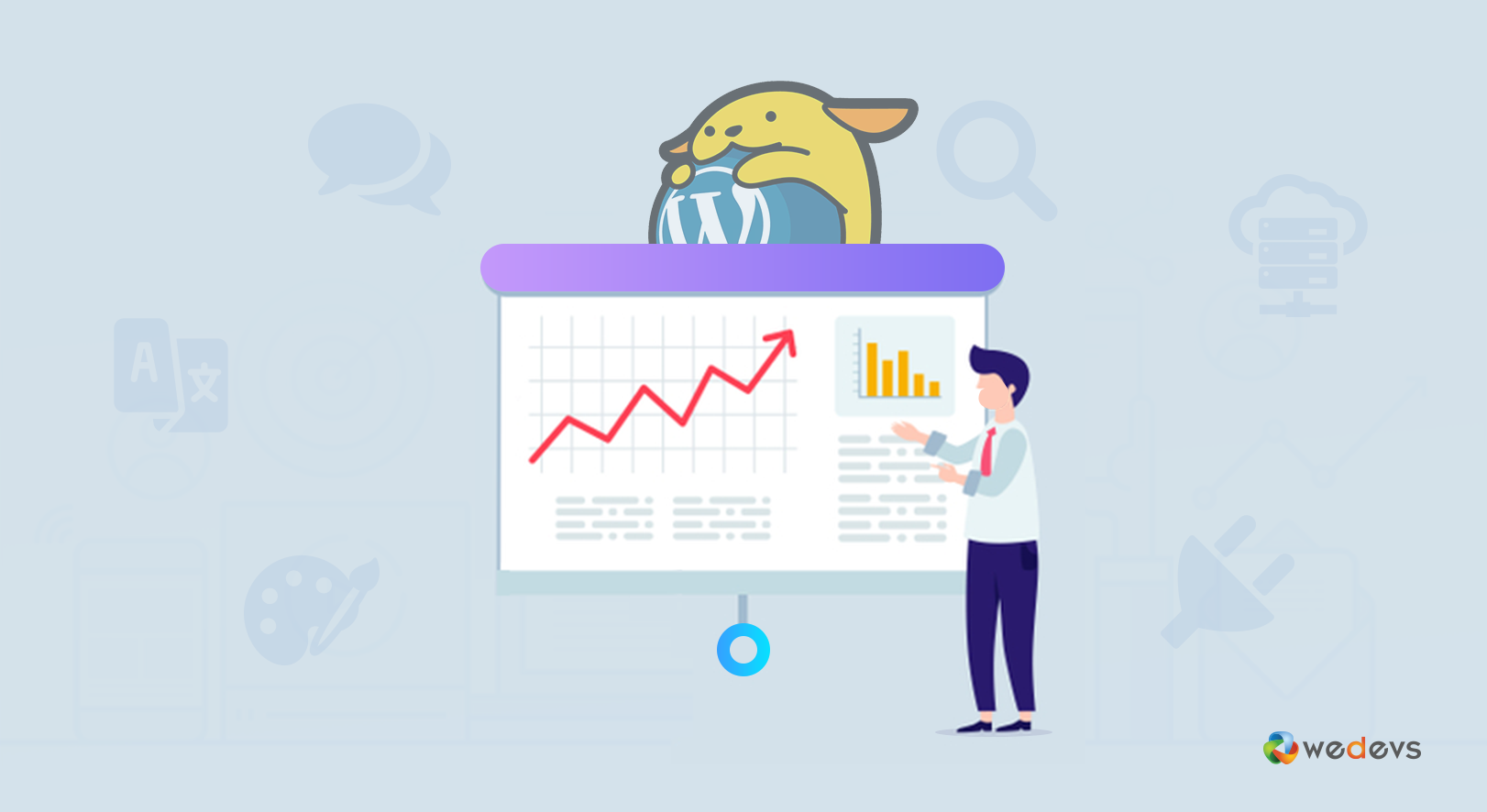 Since launched in 2003, WordPress breaks the conventional trend of web development.
The best part about WordPress is that it's free, incredibly flexible, and gives you complete design freedom. Now anyone can build different types of websites regardless of technical skill.
On top of that, new additions and continuous improvements make WordPress history more incredible. WordPress supports a rich library of interactive themes and plugins hence it enlarges the customization arena to infinity. WordPress diminishes the concept- Only programmers can build a website.
Timeline of Major Features and Events from WordPress History
It's really difficult to describe the entire journey in this short time. Here, we picked some major events from WordPress history.
| | |
| --- | --- |
| 2003 | Matt Mullenweg and Mike Little released WordPress |
| 2005 | Introduced the Theme system, a modified user role system, and a new backend UI. New releases: Version 1.5 (Strayhorn), Version 2.0 (Duke) |
| 2008 | Introduced the WordPress Theme Directory and today's admin dashboard through the releases of Version 2.5(Brecker), Version 2.6 (Tyner), and Version 2.7 (Coltrane) |
| 2009 | Streamlined web development workflows. New releases: Version 2.8 (Baker), Version 2.9 (Carmen) |
| 2012 | Introduced theme customizer & previews as well as a new media manager. New releases: Version 3.4 (Green) & Version 3.5 (Elvin) |
| 2015 | Focused on mobile experience and improved responsive images and embeds. New releases: Version 4.2 (Powell), Version 4.3 (Billie) & Version 4.4 (Clifford) |
| 2017 | Refined theme customizer, new gallery widget, modified text, and video widgets. New releases: Version 4.8 (Evans) & Version 4.9 (Tipton) |
| 2018 | Introduced new block-based editor Gutenberg with a new default theme "Twenty Nineteen". New releases: Version 5.0 (Bebo) |
| 2020 | Focused on speed and security improvements to WordPress. New releases: Version 5.4 (Adderley), Version 5.5 (Eckstine), & Version 5.6 (Simone) |
| 2021 | Simpler layout to make web development easier. New release: Version 5.7 (Esperanza). Improvement in the block system. |
| 2022 | Introducing a new default theme "Twenty Twenty-Two" including many advanced admin facilities. Gutenberg's writing improvements. |
WordPress Timeline at a glance
WordPress Birthday: Let's Learn What Experts Thinking about WordPress Growth, Gutenberg, Full Site Editing, SEO, and More
Recently, we've talked to many developers, marketers, entrepreneurs, and influencers about WordPress. We had a set of questions for them on the occasion of WordPress's 19th birthday.
What are they thinking about WordPress's overall growth and market share
How will 'Full Site Editing' (and Gutenberg Editor) affect the industry?
How effective are the recent updates of WordPress with Content Management and SEO?
And finally- the future of WordPress!
Let's find out what the experts think. We believe you will enjoy our initiative and this will help you be more optimistic about WordPress in the upcoming days.
Recent Drop in WordPress Market Share
"Honestly, I don't think that the "sudden drop" in market share is unexpected or significant.
Businesses close. People are retiring. How many people have died from COVID?
How are we measuring our market share?
If businesses want to be on Squarespace, that is fine. When they need scale, WordPress will be here with open arms.
I think it is also notable that many hosting companies have imposed sanctions against Russian and Belorussian websites. How many of them were in WordPress? Can the drop be accounted for because of sanctions?
Every market has a rise and fall.
What WordPress end users want is predictability. I would love to see major changes slow down after the release of Full Site Editing (FSE).
Backward compatibility was always one of the UVPs of WordPress. We need to get you a happy compromise with our new editor and attrition." –Bridget Willard
Bridget Willard is a marketing consultant, especially well known for her brand building for Riggins Construction, GiveWP, and the Make WordPress Marketing Team.
WordPress Full Site Editing
"CMS like WordPress have come a long way. I remember when I was using b2/cafelog and the beginning of WordPress, when you had just a blogging platform, and manually created pages in PHP, and then created an iframe focused theme so the blog and the pages could all be under one uniform design. Years later, developers started making page builders to help code less, and design more.
This being said, even outside of WordPress, with other types of CMS, offering a page builder experience that the user can see how their site is coming together live before their eyes, has become a thing of today. There's still a lot of accessibility issues and education for the users wanting to learn CMS, but these are solvable solutions. I encourage local WordPress meetups and WordCamps to do more workshops based on different page builders, and even the Gutenberg editor."-Nile flores
Nile flores is an expert web designer, public speaker, and WordPress developer from Centralia, Illinois. She also has expertise in graphic design.
"Full Site Editing and WordPress leaves a lot to be desired when you've been using WordPress for as long as I have transitioning from using template files and template parts and still trying to use tools like ACF require a whole new way of approaching a problem. I really wish FSE would look at the existing solutions and borrow from them. Beaver Builder and Divi have been doing full site editing for a while now and works quite well." -Jason Tucker
Jason Tucker is a professional WordPress website developer. Also, he has over 10 years of experience in podcasting.
WordPress Content Management
"I have been in the WordPress space since 2006. Of course, a lot has changed since then, and competition is fierce. But the one thing I know, with certainty, is that the industry is wide open, and the opportunity to succeed and make good money has never been greater." -Brian Gardner
Brian Gardner is the founder of Authentik and the first person who started selling premium themes.
"WordPress has come a long way over the years but as each year passes it seems to become easier and easier for non developers to see their website vision come to life without touching a single line of code. As new technology emerges and integrates with WordPress can you imagine the ease of use in the future? I'm looking forward to building with WordPress by just thinking about it." -Brian Messenlehner
Brian Messenlehner put himself to utilizing WordPress for more than a blogging system. Also, he is the co-founder of WebDevStudios.com.
"Happy Birthday, WordPress and to everyone that has been a part of the community that has been instrumental in bringing it to this 19th anniversary. It's because of them I have been able to make a 15-year career in a diverse, open-source community. The flexibility of the CMS rides on the back of what has brought me success in the space. And lastly, cheers to WordPress for making it possible for me to meet, work with and become friends with some of the coolest and most talented people in the world." -Bob Dunn
Bob Dunn works as a blogger and Podcaster at Bobwp. Also, he has expertise in different areas of web development including WordPress, eCommerce, and monetization.
WordPress SEO
"Over the past decade, I've enjoyed writing thousands of blog posts and helped grow sites organically from zero to 1+ million visitors per month. And there is one thing these projects all had in common; WordPress was always at the foundation.
Here are just a few reason why I think WordPress is an excellent choice for anyone doing SEO.

First, you have a wide range of different SEO plugins you can use. This gives you flexibility regarding features you might need for a specific project, such as structure data, redirects, sitemaps, rich snippets, etc. Lately, I've been a fan of The SEO Framework plugin.
Second, being open source and written in a popular programming language (PHP), there are plenty of ways to manipulate WordPress to do exactly what you need it to. This enables you to stay on top of any changes Google makes regarding SERPs. Try customizing Shopify or Wix; you only have so many options.
Third, WordPress was originally created as a blogging platform. And to this day, that's why I still love it. It makes blogging and content creation a breeze! " -Brian Jackson
Brian Jackson is the Co-founder at forgemedia. He was the Chief Marketing Officer at Kinsta. Brian is a blogger/author obsessed with SEO and webperf.
"WordPress plugins offer an incredible range when it comes to SEO. A couple of native additions stand out the most for me. This is, of course, responsiveness and WebP image support. An automatically mobile-friendly layout makes engaging those users much less of a hassle, and optimized imagery always makes Google happy. Of course, Google has been pushing WebP since 2010. Still, it's nice to use those images without having to force mime types in WordPress." -Anna Gargioni
Anna Gargioni is an experienced marketing and branding professional. She is very active in the WordPress community.